How can I suggest an improvement to a Project?
While we try very hard to ensure that every piece of information we put online is verified, some mistakes do happen.
If you have found some information that you think is incorrect, and you'd like us to correct it, then follow the following procedure:
1. Go to the Project page where you have identified an error
2. Click on the "Spotted an Error" link on the top right side of the page

3. Fill the form with as much details as possible and click "Submit"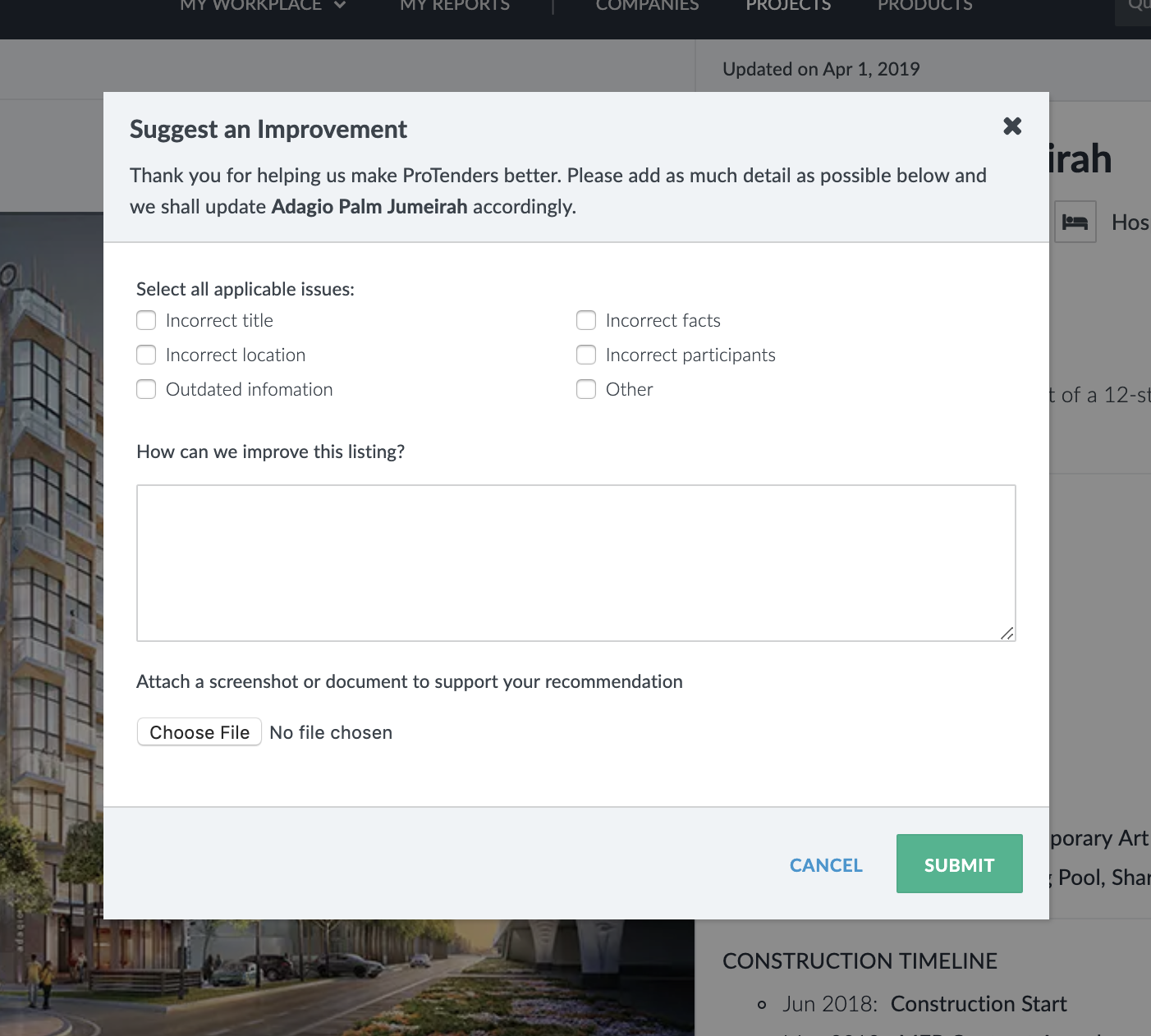 Once submitted, our team of Market Analysts will verify the report and make any corrections that are required.

As a sign of gratitude, we'll offer a bounty for each correction on the website. Feel free to chat with our team to learn more about it.